A. Alikhanian National Physics Laboratory Open House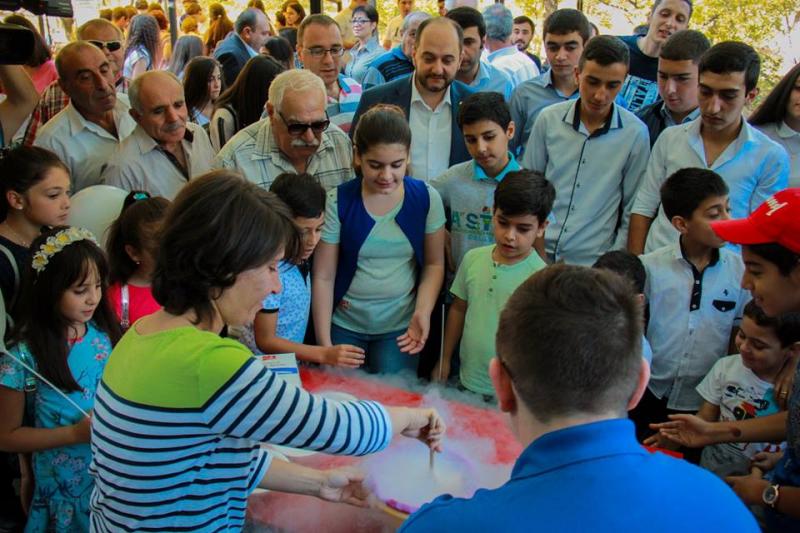 On September 29th 2018, Armenian physicists were joined by German, British, and American education teams for the first public outreach event at the A. Alikhanian National Physics Laboratory in Yerevan. Over 500 school children arrived on buses from all over the country through support from the Ministry of Education. They were joined by families, other members of the public, and the Minister of Education himself, as all were inspired by the physics demonstrations and hands-on activities.
The JINA-CEE outreach team included two Armenian students who had performed nuclear astrophysics research at the University of Notre Dame as undergraduates. They used our marble nuclei fragmentation box to explain accelerator principles and the science of reactions to attendees. We also had a variety of magnetic demos and an Art 2 Science activity utilizing magnets to create abstract paintings. Some students were also able to participate in the creation of a community art piece for the laboratory with exploding paint "rockets."  The highlight of the day, however, revolved around the liquid nitrogen ice cream we served to illustrate how cool physics can be.