The IReNA Online Seminar Organizing Committee hosts a biweekly series of specialized seminars on research topics of current interest for the network. They are open to all interested scientists. 
If you want to receive notifications for future online seminars, contact us

 at jinacee@msu.edu 

to have you added to our Online Seminar mailing list.

Participants, especially grad students and postdocs are encouraged to join us in Gather Town immediately after the seminar for informal discussions with the seminar speaker.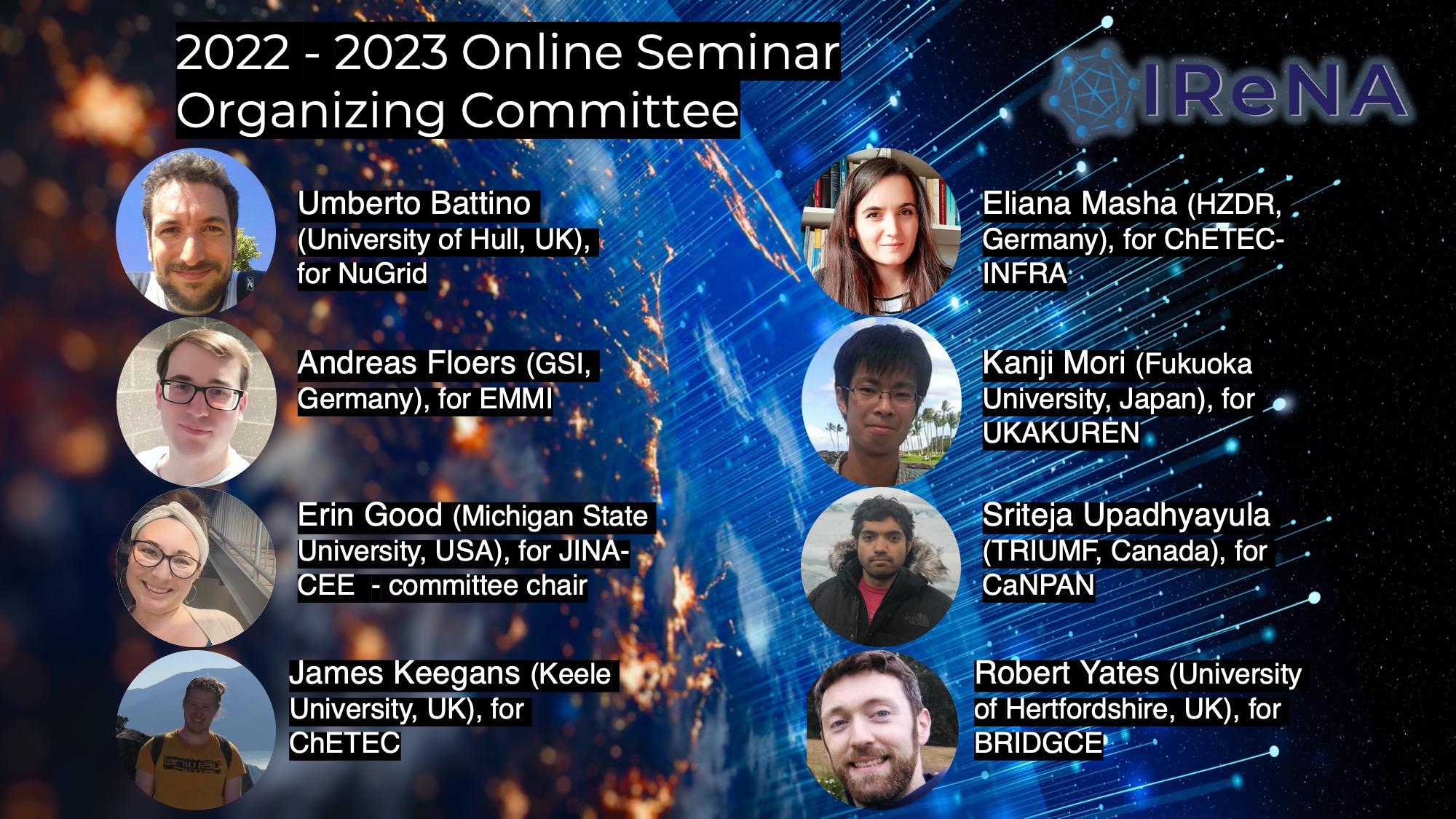 Seminars are recorded and can be viewed on our YouTube channel.
Former hosts of the online seminar: