JINA-CEE PAN Program Webinar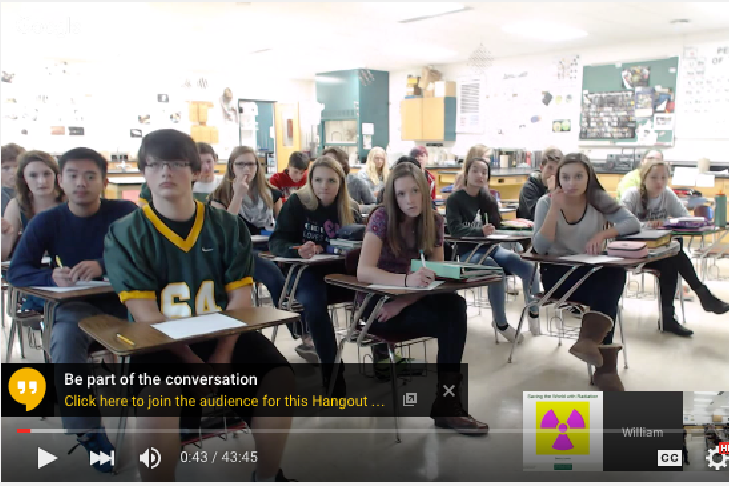 Each year, we can only invite 44 students and 20 teachers to attend the week-long PAN program. With these participants, we try to have deeper and longer lasting relationships including staying connected through social media and email. When a former PAN teacher reached out to JINA-CEE about a lecture series for students at his high school, we answered the call.
The school happened to be in Wisconsin, so it was impractical to have 8 researchers travel to the students. Instead, we used Google hangouts as a virtual venue for grad students, post docs, faculty, staff, and the JINACEE director himself to tell students about their research in different areas of nuclear astrophysics.
Over the course of the school day 7 lectures were presented to 7 chemistry classes with 3 astronomy classes joining in. A total of 575 students participated. The lectures were live streamed on google and uploaded to YouTube afterwards. The videos have been viewed an additional 750 times since they were posted in the fall.
Contact Information: JINA Outreach, University of Notre Dame, (574) 631-5326, jinaout@nd.edu
Download PDF Document: JINA-CEE Webinar