Outdoor Artists at St. Patrick's Park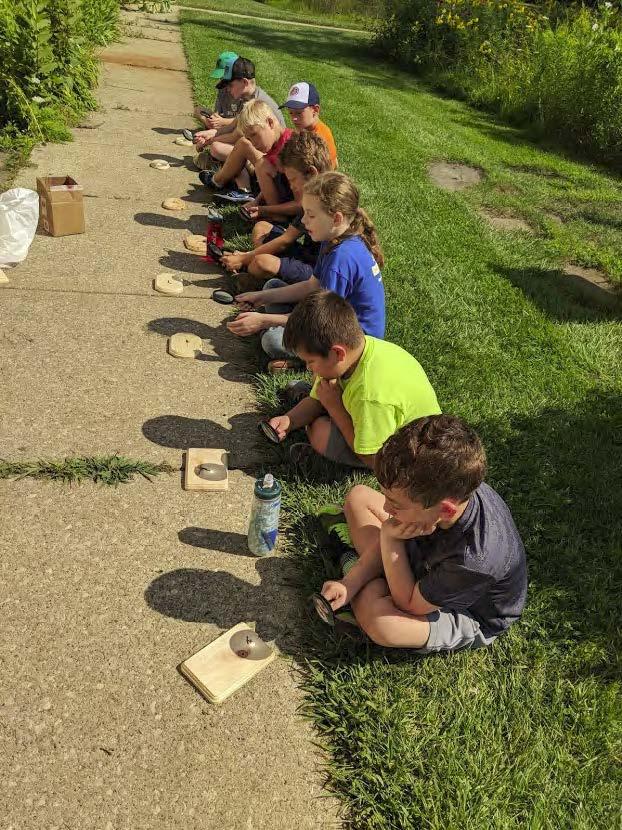 JINA-CEE continued a partnership with the St. Joseph County Parks staff at St. Patrick's Park in South Bend for an Outdoor Artists Camp. 16 students entering grades 3-4 explored a differ­ent science topic through art projects each day. JINA-CEE staff led lessons on magnets, flight, the sun and explosions using experiments, demonstrations, and hands-on arts projects. We piloted some new activities for the Art 2 Sci­ence Camp as well. These efforts were comple­mented by biology lessons and activities such as hiking and kayaking led by park staff.
From the program surveys, half of the children actively disliked science at the beginning of the week. Many commented at the end that they were surprised by how much they enjoyed the science activities during the camp.