PAN-CAKE Workshop for Teachers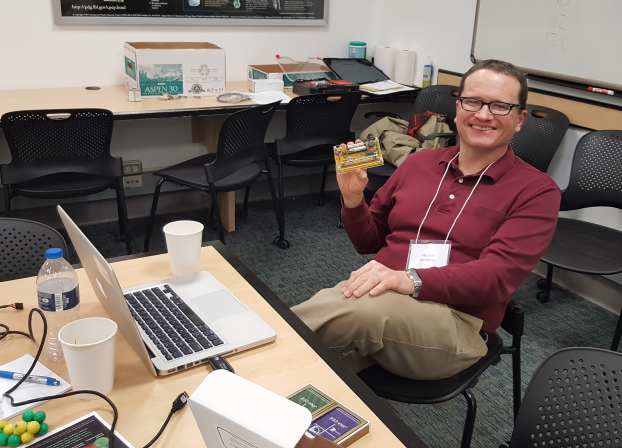 The Physics of Atomic Nuclei program for teachers was replaced by 4 condensed workshops to be held near the 4 core JINA-CEE institutions this year. Dubbed PAN-CAKE (Physics of Atomic Nuclei, Classroom Activities and Knowledge for Educators, Notre Dame held a Saturday workshop for 10 regional QuarkNet teachers to provide them with pedagogical tools (such as homemade Geiger Counters) to teach nuclear physics in addition to their high energy experience. MSU also held a one day workshop for 20 regional teachers who had varied experience with nuclear physics.
100% of participants agreed that it increased their desire to teach nuclear physics and they would recommend the program to others.
NSCL Outreach Coordinator, Zach Constan, and JINA-CEE Director of Outreach & Education, Micha Kilburn, will each lead a PAN-CAKE workshop at the Arizona Science Teachers Association Conference and Washington Science Teachers Association Conference, respectively, this fall.
From Post surveys, "It was insightful to see how this research is being applied, along with where gaps are in our understanding. It really helps bring home that we still don't know everything, along with provide a basic outline on what we're working to achieve. This helps with educating students on what current research is." "I would have driven twice as far for this."
Contact Information: JINA-CEE Outreach, University of Notre Dame, (574) 631-5326, jinaout@nd.edu
Download PDF Document: PAN-CAKE Workshop for Teachers