Partnership with Madison STEAM Academy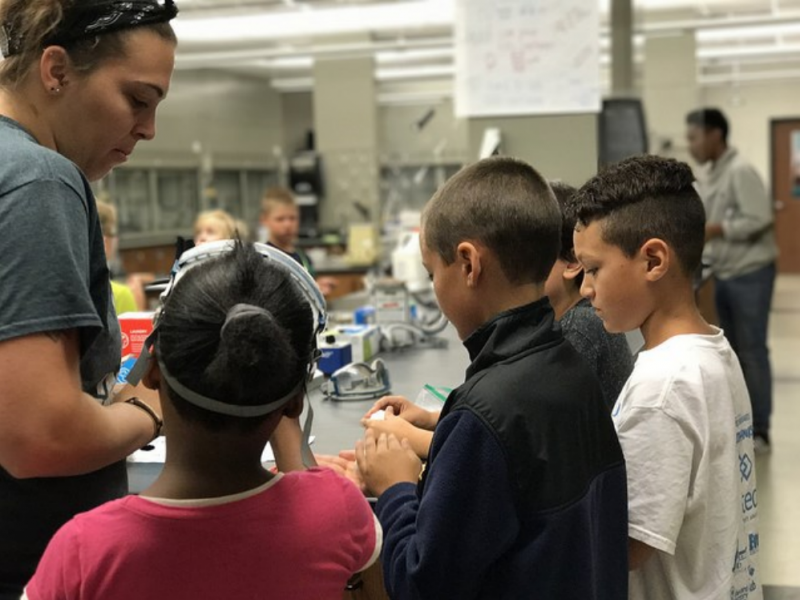 Madison Primary Center serves students in grades PK-4, with 96% of students qualifying for free lunch. They have received failing grades from the state in past years due to low test scores. JINA-CEE has developed relationships with many Madison teachers, who have served as counselors for the Art 2 Science Camp in recent years. This past year, we have expanded our work with the school as it transitions to the Madison STEAM Academy.
The school principal selected 3 rising 3rd graders to attend the 2017 Art 2 Science Camp. JINA-CEE worked with Notre Dame to provide rides to and from camp for the students who otherwise wouldn't be able to attend due to parental work schedules.
A Madison teacher who also participates in Art 2 Science created STEAM lesson plans (how to make bouncy balls, and pendulum painting) for both the camp and the classroom, that will be available on our updated website.
This fall, JINA-CEE will organize Notre Dame students to mentor 4th grade Madison students in experimentation for their first ever school science fair. This is part of a larger broad Notre Dame effort to fulfill their social mission through a partnership with Madison STEAM Academy.