Poster of Women Scientist Who Made Nuclear Astrophysics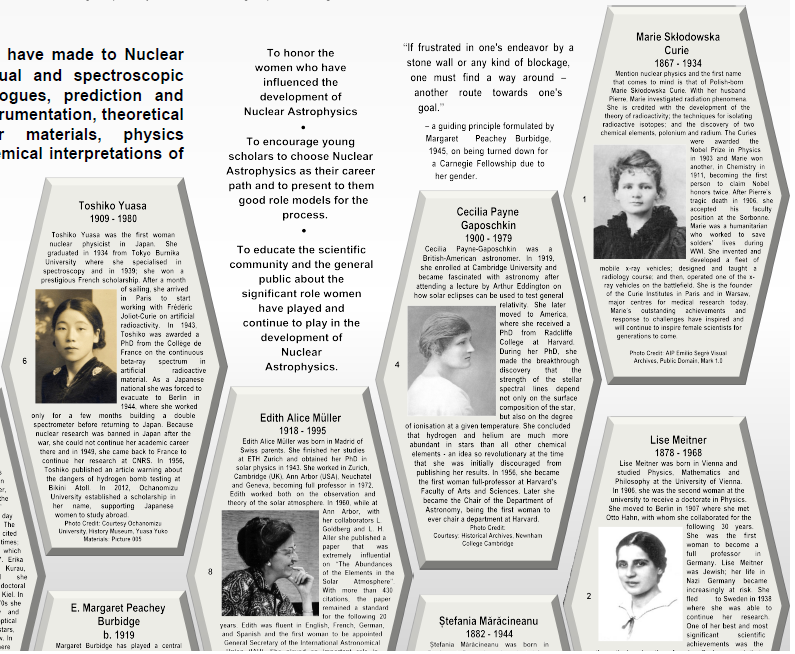 Done by our JINA-CEE partners ChETEC, with contribution by JINA-CEE member Artemis Spyrou, this poster highlights the works of twelve outstanding women who helped develop nuclear astrophysics. 
This poster was first presented at the Nuclei in the Cosmos Symposium 2018. 
You can also download a quiz to test how much you learned from the poster.