Cross-Institutuional Mentoring Program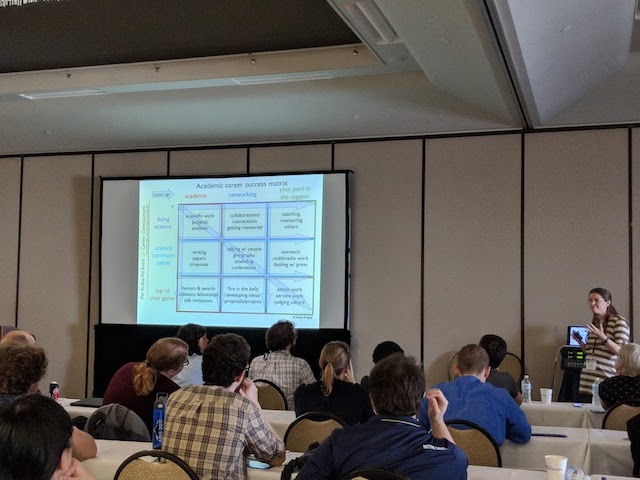 New initiative!
We have developed a mentoring program to connect mentors and mentees across sub-fields, based on the needs of our community. All JINA-CEE members are eligible to participate as mentees and/or mentors. A growing list of potential mentors can be found on the internal JINA-CEE Wiki.
The goals of this cross-institutional mentoring program are to:
Build community within the interdisciplinary field of nuclear astrophysics, especially among those with marginalized identities
Provide professional advice, resources, and constructive feedback to mentees
Instill motivation and confidence through active listening
Provide members with training in mentoring, and other professional development
Provide support and advice for members in their career planning
Prepare our early career scientists to be future leaders
Facilitate networking and advocacy among members, including at large conferences
The program will officially begin at the 2019 Frontiers Meeting during a designated luncheon. In addition to providing an overview, the lunch will serve as a semi-structured networking event for JINA-CEE members to meet and interact with possible mentors and mentees. We know many members want to serve in both roles. There will also be a Mentoring Workshop with best practices and resources before the main meeting on May 21st.
In addition to a formal mentoring event at the annual Frontiers Meeting, those in the mentoring program will receive periodic reminders to connect on topics such as coursework, summer plans, conferences, job searches, etc. We will also facilitate JINA-CEE networking events at large conferences such as AAS and APS. Resources will be added to this website and the slack channel over time.
The 2020 Frontiers Meeting will include the inaugural JINA-CEE Mentoring Award. Nominations for this award will be solicited from mentees at the end of 2019.